October 1, 2023 6:32 pm
Leave your thoughts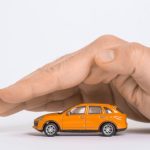 Salt Lake City, Utah, is a beautiful place to live and visit, with stunning landscapes and a vibrant community. Whether you're a resident or a visitor, it's essential to be aware of the unique driving conditions that the city and its surroundings present. From rapidly changing weather to busy highways, staying safe on the road is a top priority. In this blog post, we'll explore some valuable safe driving tips to help you navigate the streets of Salt Lake City.
1. Be Mindful of Weather Conditions
One of the first things you'll notice about Salt Lake City is its ever-changing weather. In the winter, the city experiences significant snowfall, while the summer months can bring intense thunderstorms. It's crucial to keep an eye on the weather forecast and plan your trips accordingly. During the winter, make sure your vehicle is equipped with appropriate tires, and always have an emergency kit on hand, including a snow shovel, extra blankets, and non-perishable snacks.
2. Watch Out for Wildlife
Utah's diverse landscapes are home to a variety of wildlife, including deer and elk. Collisions with these animals can result in significant damage to your vehicle and pose safety risks. Be especially cautious when driving through areas known for high wildlife activity, and reduce your speed if necessary. Pay close attention to warning signs and wildlife crossings, especially during dawn and dusk when animals are most active.
3. Beware of Slick Roads
Snow and ice can make the roads in Salt Lake City treacherous, even for experienced drivers. Always drive at a safe speed during winter conditions and leave extra space between your vehicle and the one in front of you. Make use of your vehicle's anti-lock brakes, traction control, and four-wheel drive if available. If the roads are particularly hazardous, consider delaying your trip or using public transportation.
4. Use Proper Traction Devices
When winter weather hits, it's crucial to have the right traction devices. Snow chains or snow tires can make a significant difference in your vehicle's grip on icy roads. Ensure your vehicle is equipped with appropriate traction devices, and practice putting them on before you actually need them.
5. Mind the Altitude
Salt Lake City sits at a high altitude, and if you're not used to it, you may experience altitude sickness, which can impact your concentration and reaction time. Stay hydrated and take it easy, especially if you're not acclimated to the higher elevation. Don't push yourself too hard, and if you start feeling unwell, pull over and take a break.
6. Respect the Speed Limits
Speed limits are there for a reason, and obeying them is one of the easiest ways to ensure your safety on the road. In Salt Lake City, speed limits can change suddenly, so stay vigilant and follow posted limits at all times. This is particularly important in residential areas and school zones.
7. Avoid Distracted Driving
Distracted driving is a significant cause of accidents in Salt Lake City, just as it is in many other places. Keep your phone out of reach while driving, use hands-free devices, and avoid texting or other activities that take your attention away from the road. Remember, it only takes a second of distraction to cause an accident.
8. Stay Informed about Traffic Updates
With a growing population and ongoing construction projects, traffic congestion can be a challenge in Salt Lake City. Staying informed about traffic updates can help you plan your routes effectively and avoid unnecessary delays. Use traffic apps or tune into local radio stations for real-time traffic information.
9. Give Space to Bicyclists and Pedestrians
Salt Lake City is known for its bicycle-friendly culture, so be sure to share the road with cyclists and pedestrians. Always yield the right of way to them at crosswalks and bike lanes. Be patient and cautious, especially when making turns.
10. Don't Drive Under the Influence
Last but certainly not least, never drink and drive. The legal limit for blood alcohol content (BAC) in Utah is 0.05%, lower than the national standard. Always designate a sober driver or use a ride-sharing service if you've been drinking. Your safety and the safety of others on the road depend on it.
Need A Tow In Salt Lake City, UT?
While following these safe driving tips can significantly reduce your chances of being involved in an accident, accidents can still happen due to unforeseen circumstances. If you find yourself in need of towing or roadside assistance in Salt Lake City, our team here at AMR Towing is ready to help!
To learn more about our services and why we are the best choice for towing in Salt Lake City, visit our website here. Whether you're dealing with a breakdown, an accident, or any other roadside emergency, you can count on us to provide prompt, reliable, and professional assistance in your time of need. Stay safe on the roads of Salt Lake City, and remember that we are always just a call away if you ever require our assistance.
Categorised in: Driving Tips, Tow Truck Service, Towing Company, Winter Tires
This post was written by admin