Welcome to AMR Auto Repair & Towing! We are your go-to source for professional towing services and auto repair in the vibrant city of Salt Lake City, Utah. Our mission is simple: to provide top-notch towing and automotive solutions while ensuring the safety and satisfaction of our valued customers.
We take pride in being a locally owned and operated towing company deeply rooted in the community we serve. For years, we have been the dependable choice for residents and visitors alike when they need assistance with towing, roadside emergencies, or expert auto repair services. Our dedicated team of professionals is committed to delivering prompt, reliable, and courteous service 24/7, 365 days a year. With us, you can trust that you are in capable hands.
24-Hour Towing Services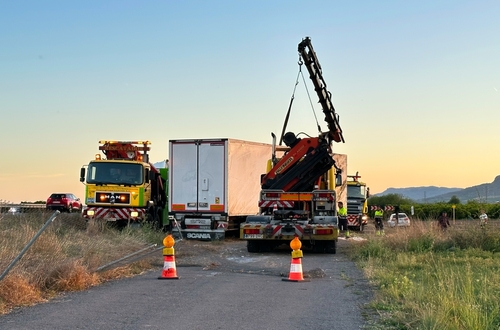 Emergencies don't keep regular business hours, and neither do we. Our 24-hour towing services are available around the clock to assist you in any situation, day or night. Whether you've been involved in a collision, your vehicle has broken down, or you simply need to transport it to another location, we've got you covered.
Our fleet of modern tow trucks and highly trained operators can handle vehicles of all sizes, from compact cars to heavy-duty trucks. We understand that accidents and breakdowns can be stressful, so we strive to make the towing process as smooth and hassle-free as possible. Rest assured, when you call us, you'll receive prompt service and a friendly face to assist you in your time of need.
Semi-Truck Towing

Transporting semi-trucks is a specialized task that demands experience and precision. We have the expertise and equipment required to safely and efficiently tow semi-trucks and tractor-trailers. Whether your truck is stranded on the highway or needs to be relocated for maintenance or repairs, we are the professionals you can rely on.
Our heavy-duty tow trucks are equipped with state-of-the-art technology to handle the weight and size of these massive vehicles. We take every precaution to ensure that your semi-truck is securely loaded and transported to its destination without any further damage. When you trust us with your semi-truck towing needs, you can have peace of mind knowing your valuable cargo is in capable hands.
---
Heavy-Duty Towing
In addition to semi-truck towing, we also specialize in heavy-duty towing for oversized vehicles, construction equipment, and more. Whether you're a contractor with a heavy-duty piece of machinery that needs to be moved or you're stranded with an RV on the side of the road, we have the equipment and expertise to get the job done.
Our heavy-duty towing services are tailored to meet the unique needs of each situation. We understand that these situations can be complex, but our experienced team knows how to handle them with the utmost care and precision. When it comes to heavy-duty towing, AMR Auto Repair & Towing is the name you can trust.
---
Roadside Assistance
A breakdown or unexpected mishap on the road can be a major inconvenience, but our roadside assistance services are designed to get you back on track quickly. Whether you need a jump-start, tire change, fuel delivery, or lockout assistance, our team is just a phone call away.
Our experienced technicians will arrive promptly at your location to provide the necessary assistance, and in most cases, we can resolve the issue right on the spot. We understand that your time is valuable, and we're dedicated to getting you back behind the wheel as soon as possible. Remember, help is always just a phone call away.
---
Auto Repair
We're not just about towing; we're also your trusted partner for comprehensive auto repair services. Our skilled technicians have the expertise to diagnose and repair a wide range of automotive issues, from engine troubles to brake problems and everything in between.
We pride ourselves on our commitment to providing honest, reliable, and affordable auto repair services. Our state-of-the-art facility is equipped with the latest tools and diagnostic equipment, ensuring that your vehicle receives the highest quality care. Whether you drive a compact car, SUV, or heavy-duty truck, our team is dedicated to keeping your vehicle in peak condition.
FAQ
1. How quickly can you respond to a towing request?
We take pride in our prompt and efficient service. When you contact us for towing assistance, our dedicated team strives to arrive at your location as quickly as possible. Our 24-hour towing services are available day and night, 365 days a year, ensuring that you're never left stranded for long. We understand the urgency of towing situations, whether it's a roadside breakdown or an accident, and our goal is to be there when you need us most.
2. Do you provide auto repair services for all vehicle makes and models?
Yes, we offer comprehensive auto repair services for a wide range of vehicle makes and models. Our team of skilled technicians is equipped with the latest diagnostic tools and equipment to handle various automotive issues, from routine maintenance to complex repairs. Whether you drive a compact car, a heavy-duty truck, an SUV, or any other type of vehicle, you can trust us to provide the highest quality of care. We're committed to keeping your vehicle in optimal condition, ensuring your safety and peace of mind on the road.
3. Are your towing and auto repair services available beyond Salt Lake City, UT?
While our home base is in Salt Lake City, we serve a broader region beyond the city limits. We understand that automotive emergencies can happen anywhere, so we strive to extend our services to nearby areas and communities. Whether you're in Salt Lake City or the surrounding areas, you can count on us to provide reliable towing, roadside assistance, and auto repair services whenever you need them. Please don't hesitate to reach out to us, and we'll do our best to assist you, no matter where you are in the region.
Need Towing in Salt Lake City, UT?
AMR Auto Repair & Towing is here to serve as your reliable partner for all your towing, roadside assistance, and auto repair needs in Salt Lake City, Utah. We understand the importance of quick response times and exceptional service, and we're committed to delivering on these promises each and every time you choose us.
When you find yourself in need of towing services, heavy-duty or semi-truck towing, roadside assistance, or expert auto repair, don't hesitate to contact us. We're here to make your experience as stress-free as possible, ensuring that you can get back on the road safely and with confidence.
Thank you for considering AMR Auto Repair & Towing as your trusted automotive and towing partner in Salt Lake City. We look forward to serving you, and if you ever need assistance, remember that we're just a phone call away, 24 hours a day, seven days a week. Your satisfaction and safety are our top priorities.