Since our founding in 2001, AMR Auto Repair & Towing has had one simple goal: to be the very best towing business in Salt Lake City, Salt Lake County, and West Valley City, UT and the surrounding region. We want to be the undisputed choice for towing and roadside services, which is why we've gone above and beyond to position ourselves at the top of our industry.
The very best staff
It all starts with our staff. Most of our drivers are former mechanics, meaning they bring a high level of understanding and knowledge to every roadside situation. Unlike other tow truck drivers who are purely drivers, our team offer another level of knowledge to help find the right solution. They do what other tow truck drivers can't saving you time and money, and potentially a tow!
More than just arriving quickly and working to find the right solution, our drivers also maintain a clean and professional appearance. Every truck we send out is well-maintained and clearly marked with our company logo. The drivers themselves are uniformed and courteous, always paying attention to your needs. We want you to feel safe and secure calling us, even in the middle of the night on a stranded stretch of road.
Unparalleled capabilities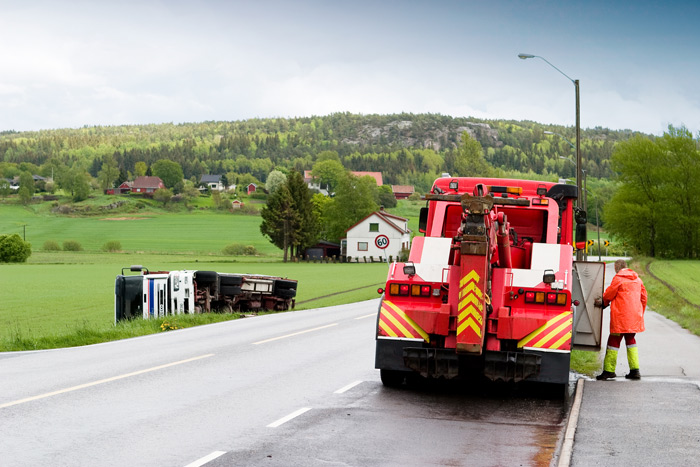 Finally, we set ourselves apart in the sheer capabilities we offer. No matter what you're driving or what the problem is, our customers know they can call upon us for a solution—be it roadside service or towing. Our fleet contains trucks capable of towing semis and heavy-duty trucks, and we've got wreckers on standby for applicable situations.
Even beyond towing and roadside service, we continue to help our customers. Our facility is also a full-service auto shop, performing any repairs or work that's needed to restore your vehicle to a roadworthy condition. From new batteries to radiator repair, timing belt replacements to steering and suspension repairs, we're ready to help.
Trust the best
Don't entrust your vehicle to just any company when a breakdown occurs. Instead, trust the company that's been setting itself apart for more than a decade: AMR Auto Repair & Towing. Contact us in your time of need for towing, auto repair, or roadside assistance, and we'll show you exactly why our customers keep us on speed dial.